Home Page
Please feel free to contact us for any reason at all.



Bolton Lions
PO Box 392
Bolton, MA 01740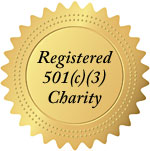 The Bolton Lions operate the Lions Club of Bolton Foundation, a registered 501(c)(3) non-profit charity organized exclusively for charitable purposes. Your donations and ticket purchases to our events benefit this charity and donation receipts are available to you for a tax deduction.


Don't Miss Out!

Click "Like" below to join us on Facebook and stay updated about our Fun-Raisers
and other news throughout the year.