Home Page
MISSION STATEMENT


TO SUPPORT Bolton residents in immediate need;
TO ENGAGE in activities that enhance the community of Bolton; and
TO EMBRACE the Lions International Vision and Mission.


PURPOSES


TO CREATE and foster a spirit of understanding among the peoples of our community, our country, and of the world.

TO PROMOTE the principles of good government and good citizenship.

TO TAKE an active interest in the civic, cultural, social, and moral welfare of the community.

TO UNITE the members in the bonds of friendship, good fellowship, and mutual understanding.

TO INSPIRE future generations.

TO PROVIDE a forum for the open discussion of all matters of public interest; provided, however, that partisan politics and sectarian religion shall not be debated by club members.

TO ENCOURAGE service-minded people to serve their community without personal financial reward.



VISION STATEMENT


TO BE the global leader in community and humanitarian service.


OUR CHARITABLE FOUNDATION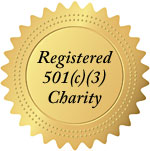 The Bolton Lions also operate the Lions Club of Bolton Foundation, a registered 501(c)(3) non-profit charity organized exclusively for charitable purposes. Your donations and ticket purchases to our events benefit this charity and donation receipts are available to you for a tax deduction.



SUPPORTING ACTIVITIES


Fundraising to support Lions International


Fundraising to support local needs


Service to support local needs


Membership drives to support activities


Education, visibility and inspiration to draw new members


The Lions Club of Bolton is a member organization of Lions Club International. It was originally formed in 1964. Currently it has 25 members who dedicate their time and talents to our community. Our motto is, "We Serve!" Our mission is to support Bolton residents in immediate need; engage in activities that enhance the community of Bolton, and to embrace the Lions International vision and mission. Our members contribute their time and skills in direct aid to the community and to fundraisers that allow us to support Lions Club International as well as support our local community.

Our efforts come in two forms, service and financial donations. Our service is provided by members, financial donations are sourced through fundraising activities of our members. We support activities that enhance the community of Bolton. We also support local and global sight and eye research by bringing primary vision care and health screenings to locals through the Lions Sight Mobile, by collecting used eye glasses for organizations that distribute them to people in developing countries, and through donations to Massachusetts Eye Research and Journey for Sight.

Since 2000, the Bolton Lions have donated over $66,000 to local aid, scholarships and charities.

In 2011/12, we've helped Bolton residents and organizations with:


Home heating assistance


Snow plowing, lawn mowing and house repairs


A hospital bed


Eyeglasses and hearing aids


Scholarships for Nashoba High School Seniors


Florence Sawyer School McRell Math Award


MA Lions All State Band Participants


Middle School Peace Poster Competition


Grades 10-12 Speech Competition


Assistance for police and fire department equipment purchases


Hand-delivered Valentine's baskets for local senior citizens


A Senior's Luncheon


Little League opening day support


Support for "Bolton Celebrates" July 4th festivities


PMC Kids Ride, Just Cause Walk, Girls Scouts Encampment support


Used eyeglass collection boxes to donate to third world countries

We provide support to Lions Club International efforts through donations to Massachusetts eye research, Journey for Sight, and Lions Club International Relief Fund, as well as our annual dues payments to Lions Club International and Lions Club District 33 and 33A dues.


Fundraising programs.


Food Sales: We cook and sell hamburgers, hotdogs, French fries, sodas, water and chips at the July 4th celebration as well as Little League opening day in Bolton.

Donut Sales: We make and sell donuts through September and October at a local farm produce retailer.

Fruit Sales: We sell Florida oranges and grapefruits in March at the local transfer station.

Toll Booth: We hold an annual toll booth collection drive on the main street in Bolton with the help of the local police departments.

Valentine's Event: In 2012 we hosted our first fundraising dinner and dance gala at the Bolton International Golf Course. The receipts from ticket sales and silent auction, after expenses, were donated to the Perkins School for the Blind Infant and Toddler Resource Center.

A portion of our fundraising supports our parent organization, Lions Club International. We also donate funds to Massachusetts Eye Research and Bridges to Community healthcare outreach program, and hopefully the Perkins School for the Blind Infant and Toddler Resource Center.