Home Page
The Bolton Lions Club is a vibrant organization. Some 30 strong of your friends and neighbors dedicate their time and talents to community service and improvement through charitable activities and hands-on humanitarian assistance in the town we call home.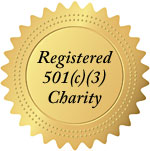 The Bolton Lions also operate the Lions Club of Bolton Foundation, a registered 501(c)(3) non-profit charity organized exclusively for charitable purposes. Your donations and ticket purchases to our events benefit this charity and donation receipts are available to you for a tax deduction.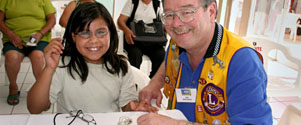 Photo courtesy Lions International


But the Bolton Lions are part of something even bigger.

Lions Clubs International has clubs around the world and the Bolton Lions are proud to be a part of over 1.5 million service-oriented men and women across the globe. Together, our helping hands reach out to those in need, providing direct assistance in the form of glaucoma, cataract, and diabetes treatment programs; emergency humanitarian aid in areas devastated by natural disaster; eyeglass programs that start with local eyeglass collection and end with corrected vision in remote regions of distant lands; and the awarding of grant money for the study of eye disease and its causes.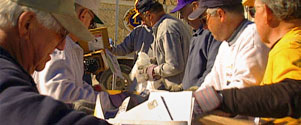 Photo courtesy Lions International


From Bolton to Brisbane, from Napoli to New Delhi, the Lions are proud of the work in their communities and worldwide. Consider some of Lions Clubs International many achievements and humanitarian contributions in 2008:



Lions Clubs International Named the number one non-governmental


organization (NGO) worldwide



Assisted in the construction of the 1000th house for Habitat for Humanity



Awarded $3 million dollars for earthquake relief in China



Stopped transmission of river blindness in Columbia



Awarded nearly $1 million dollars to the World Health Organization for continuation


of its childhood blindness program

But what do the Bolton Lions do locally?


Our Motto: We Serve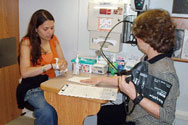 You're correct if you think "The Lions... You're the group that helps with vision and diabetes research and blindness prevention, right?" And that is our main mission in Bolton, in Worcester County, in Massachusetts, and all over the globe through our contributions to the Lions Club International Foundation (LICF). But the Bolton Lions serve our community in many ways throughout the year, in ways big and small that might surprise you. Here are just some examples of how we put our time and your generous contributions to use.


Youth Academic Scholarships

Each year, the Bolton Lions award academic scholarships to Nashoba Regional High School seniors continuing their education at two- and four-year colleges and technical schools. Past scholarship winners have gone on to attend Boston College, Villanova University, George Washington University, Bentley College, Northeastern University, and Mount Holyoke College.


Magnifier Reading Station for the Bolton Public Library

When the new Bolton Public Library opens its doors, among the new shelves filled with books, multimedia resources, and periodicals will be a new magnifier reading station. The magnifier reading station allows people with severe vision impairment to enjoy reading from newspapers, books, and magazines, giving them access to information and entertainment that so many of us take for granted. Dedication of this impressive device was made possible through generous donations to the Bolton Lions Club.


Sight Mobile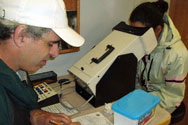 Every few years, the Bolton Lions sponsor the Lions Sight Mobile. This impressive clinic on wheels brings much-needed primary vision care and health screenings to people who might not otherwise be able to get such care on their own. In addition to sight-specific evaluations and treatment, Sight Mobile clinicians assess other aspects related to the health of its visitors such as blood pressure, hearing tests, and more. The Bolton Lions provide this basic healthcare treatment at no cost.


Helping Hands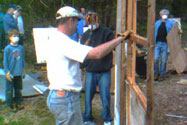 When tragedy strikes, the Bolton Lions help. Through financial contributions, donations of food, clothing, furniture, and labor, the Bolton Lions help pick up families when they're down in ways both public and private. Victims of fire, flood, natural disasters, and personal hardship have turned to the Bolton Lions for assistance throughout the years, and we'll be here to serve in the future.

Each year we also remember our seniors in need of outreach with a Valentine's Day visit and leave with them a basket of fresh fruit and sweets from Bolton Orchards. We hear some remarkable stories from some of Bolton's most longstanding citizens!


Eyeglass Collection

At numerous sites in Town, the Bolton Lions provide receptacles for your old spectacles These glasses are cleaned, evaluated, sorted, and ultimately find their way to vision clinics here and around the world. Each year, Hudson physician Dr. Brian Lisse, with financial support from the Bolton Lions, takes your donated eyeglasses to remote regions of Malawi as part of the Bridges to Community healthcare outreach program. Dr. Lisse, and the students and physicians who volunteer with him, provide medical, dental, and eye care to the people of Malawi, most of whom have limited means for treatment.


Outreach Scholarships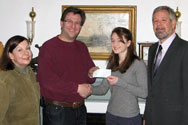 The Bolton Lions sponsor a scholarship for Nashoba Regional High students to accompany Dr. Lisse and members of his team each summer as part of the Bridges to Community healthcare outreach program. These students—future doctors, health care professionals, and social workers—benefit tremendously from this unique opportunity, as do the people in the remote Nicaraguan countryside they treat. The Lions are extremely proud of our association with Dr. Lisse, and we look forward to assisting him and the Nashoba Regional High School students who also wish to serve in the future.


Public Safety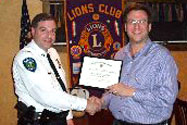 The men and women of the Bolton Police Department, Fire Department, and Ambulance Service protect and serve the citizens of our town, the people who work here, and those just passing through. The Lions have provided these vital organizations with donations for training and equipment that helps keep these public servants current with life-saving skills and tools.


Your Donations at Work


So the next time you see the Bolton Lions selling donuts at Bolton Orchards, cooking up burgers and dogs at Little League opening day, or dodging traffic on Main Street during our annual toll booth, you'll have a better idea of how your donations make a real and immediate difference in the lives of your neighbors here and around the world.

Home

Lions Tracks

Lions Pack

Meetings

Join Us

Lions Story

Lions FAQs
By The Numbers

Please Help

Upcoming Events

Contact

Photos & Movies